The Virtuous Woman
"Who can find a virtuous woman? for her price is far above rubies. The heart of her husband doth safely trust in her, so that he shall have no need of spoil. She will do him good and not evil all the days of her life. She seeketh wool, and flax, and worketh willing with her hands. She is like the merchants' ships; she bringeth her food from afar. She riseth also while it is yet night, and giveth meat to her household, and a portion to her maidens. She considereth a field, and buyeth it; with the fruit of her hands she planteth a vinyard. She girdeth her loins with strength, and strengtheneth her arms. She perceiveth that her merchandise is good; her candle goeth not out by night. She layeth her hands to the spindle, and her hands hold the distaff. She stretcheth out her hand to the poor; yea, she reacheth forth her hands to the needy. She is not afraid of the snow for her household: for all her household are clothed with scarlet. She maketh herself coverings of tapestry; her clothing is silk and purple. Her husband is known in the gates, when he sitteth among the elders of the land. She maketh fine linen, and selleth it, and delivereth girdles unto the merchant. Strength and honour are her clothing; and she shall rejoice in time to come. She openeth her mouth with wisdom; and in her tongue is the law of kindness. She looketh well to the ways of her household, and eateth not the bread of idleness. Her children arise up, and call er blessed' her husband also, and he praiseth her. Many daughters have done virtuously, but thou excellest them all. Favour is deceitful, and beauty is vain; but a woman that feareth the LORD, she shall be praised. Give her of the fruit of her hands; and let her own works praise her in the gates." -Proverbs 31:10-31 KJV
Studies for Women

The Headcovering - A WHOLE Bible Approach - This set of sermons are available on Real Audio
Is the Headcovering Really an Issue? - A Serious and Indepth Study
A Woman's Headcovering - Is it Really for Today? by Various Christians
Christian Dress & Adornment - Five of the 9 chapters of this book can be found here!


What About Women Wearing Pants? - A nice study on this subject.


Modesty - A Matter of Heart - A study on modesty.
She Maketh Herself Coverings - A study on how women dress.
Modesty - Proper Christian Attire by Bill Mosley
Eve Is Again Listening to the Voice of the Serpent - A look at modern issues.


The Priceless Woman - A wonderful study by Julia M. Faulkner!


What Is Wifely Submission? - This study may help to explain submission better.


Training Our Daughters to be Keepers at Home - The unoffical website. I'm using this with my daughter.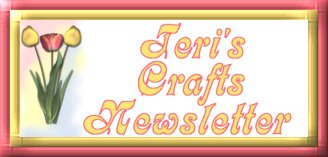 Teri's Crafts Newsletter
An absolutely wonderful crafting newsletter! Sign up at Yahoo groups and you will receive a very nice email full of crafts every weekday.
Blessed Is The Homemaker
You are a wonderful, special woman. You have decided to be a homemaker! Here in Tweezle's Living Room, you will find others who have decided to follow God's instruction for the woman to stay home and nurture the family. Your job is one of much work, but also so much more in rewards! Where else can one work and reap such benefits as watching your firstborn take his first step, and hear that first word that is never "Mama"? Your job is one of the most important jobs on the face of the earth. You hold the future in your hands, and depending on how you want to nurture it, you can create the most wonderful, loving person that will be unique from any other person in the world! Motherhood is wonderful, and extremely challenging. Yes, there will be those days you just want to stay in bed and not be a mom, but that is only natural. Even the happiest person in the world has those days! Your job is to be the best you can be!
So you're just a housewife, what a shame,
What fulfillment does that allow you;
For without a business suit, we're told,
You're not of any value.
For all you do throughout the day
Is help to shape a life,
And stand in the gap to pray for your home,
and be a godly wife.
You teach your children about the Lord
and His word as meditation;
So a heritage will follow their lives
From generation to generation.
And when on that final judgement day
The saints gather around His throne;
I wonder how many shall surely say
"I'm here 'cause Mom stayed home."
-Anonymous
Living On One Income

Living on one income has caused me to become a creative and resourceful person. Here you will find my "secrets" to making that dollar s-t-r-e-t-c-h. I have been a housewife for almost 8 years now, and went from a 2 income family to a one income family a few months after we were married. Losing the second income really hurt with just starting out, but with frugality, we have done a lot with what we have. The links listed here will also help you in finding more ways to help with stretching your income and getting the most for your money. I hope this section will help you to make one income living more tolerable and maybe even enjoyable! (This is currently being worked on, but info should be available on soon. Sorry for the inconvenience!)

Frugal Tips - This page contains some of my secrets to cutting back on my living costs. I don't like paying any one more than I have to - and this is where I cut back on my spending. I hope that some of these hints will be useful to you, and maybe help you to build that little nest egg you've been wanting to!

Make Your Own Mixes - By making your own mixes, you will save quite a bit of money off your grocery bill. You will find recipes for things like "Bisquick". cake mixes, and hot chocolate (plus much more). I cannot give credit to where I found these, because I have been writing them down and putting them in my cookbook for quite a long time - without references (Sorry!). I do not claim these are my own recipes, but they are out of my personal collection of what I like to make.


The Pantry - One way that we really save on our grocery bill is by canning and freezing. Another is by stocking up on sale items. Have a peek on what I'm putting up on my pantry shelves this year. I'm including either the recipes or recipe sources, so you'll be able to add anything that looks good to your shelves.
Home School
Home schooling is a very large part of our lives these days. We have 2 children that we school every day. We believe that the children were a gift of God, and our duty is to teach them ourselves, instead of handing them over to the state and allowing a place that has removed God from their system to teach our children. To visit our home schooling pages, please click here.
The wealth of the world and all that it brings,
Possessions and comfort and ease,
Are tempting to all, but our hearts surely know
There's no satisfaction in these. -Anon.

Helpful Links for Homemakers
Please take time to visit these wonderful sites. They have been a blessing to me, and I'm sure they will be the same for you.
The Help Meet's Helper - A nice site with lots of information on being a good help meet.
Great Women Of the Bible John R. Rice preached this at the Ladies' Jubilee, Murfreesboro, TN.
Annie's Home Page"The place to come for encouragement." A site filled with information for women.


Priceless Woman Ministries (formerly Sunshine's Corner) A woman's source for Biblical support for being a homemaker. A wonderful site!