Boutonniere Dish Mop

I've made this dishmop a few times - trying different sizes of threads. I've used size 5 and 10 plus have considered using cotton sport weight yarn to see what size I like better. The size 10 makes a mop about the size of a baseball and the size 5 a little larger. The size 10 makes a nice scrubbie type mop and the kids like that one.

I cannot give credit for this pattern. I found it in my mother's things after she died, and it has no date, copyright or any information of where it came from.

If you want the pattern larger than what it prints out, please right click on the graphic and save to your hard drive. You can then open it in your photo editor and enlarge it.

Hope you enjoy!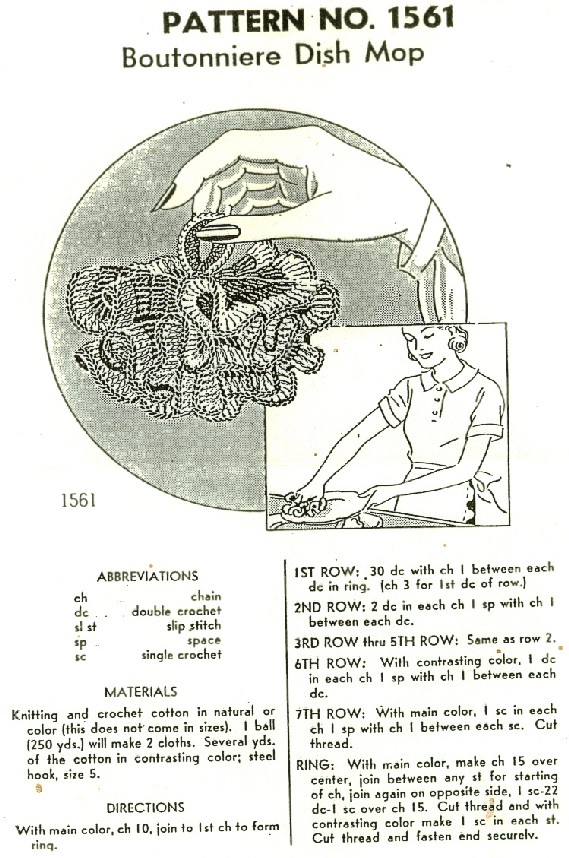 [Tweezle's Home]
[Recipes]
[Cross Stitch]
[Crochet]
[Crochet Patterns and Links]
[Credits]