The Crochet Pages

Welcome to my crochet pages. Crochet is one of my passions that grows more and more each day due to my dear friends that I have met through the crochet list. I had given up crocheting a year or so ago. Just put it aside and didn't touch it again. Nothing really caught my eye as far as patterns went, and I just never picked up the hook again. I joined the crochet list to get some motivation - and I got so much more! What a great bunch of people!
My mother taught me how to crochet years ago. I remember being a child sitting on the sofa crocheting miles of chain - and then rolling it up into a ball - a BIG ball. Don't know what happened it, but I remember being so proud of how much I did. As the years went on, I picked up my crocheting, and then would stop for awhile, then would pick it back up again. I did this on and off until I was about 16 then went hog wild. Crocheted ever since, until about a year after my mom died. Then I put it down, and didn't have an interest in it any more. Maybe it was connected to her death, don't know - but now I'm in full swing!
In these pages you will find lots of information for crocheting including links and patterns. Since this is a new page - I will be updating it and adding new information and patterns frequently. Hope you find something that interests you and hope you will return soon!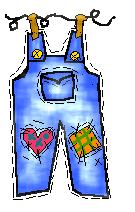 Free Patterns
Would you like to see what I've been working on?

FINALLY!!! A new Forum for Tweezle's Home!
Come visit the new bulletin boards for cross stitch, homemaking, homeschooling and more! One for each, all together in one location.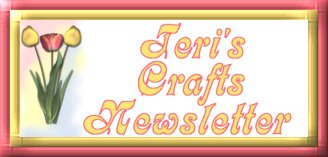 Teri's Crafts Newsletter
An absolutely wonderful crafting newsletter! Sign up at Yahoo groups and you will receive a very nice email full of crafts every weekday.
Crochet Links
[Tweezle's Home]
[Recipes]
[Cross Stitch]
[Crochet Patterns and Links]
[Credits]